Wholesale Diamond & Estate Jewelry Experts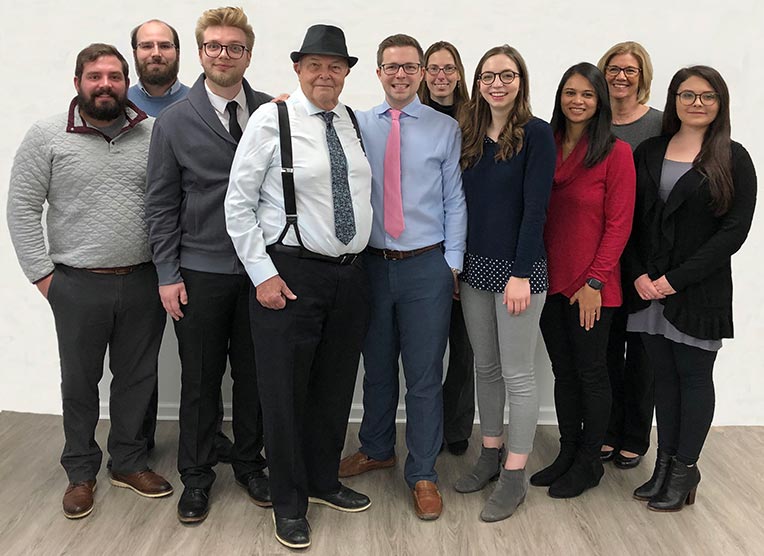 RB Grampp Sr. founded Bluestone Trading Company Inc. in 1978. On the back of his motorcycle riding in the hustle and bustle of Cleveland Ohio, he seized the opportunity to enter the quickly escalating gold industry. Once RB firmly established himself in the gold industry, it was only natural to progress into the international diamond market. As a family run company, RB worked hard to instill his Midwestern values into his company and into his children. So when RB Grampp Jr. decided to join his father, it was no surprise that he continued to carry on his father's principles of hard work, honesty, and integrity.
Times have changed, and so have we, by offering our no-cost memo services, free overnight shipping, same day wire service, and overnight check payments. While times have changed, one thing hasn't changed, and that's the principles on which Bluestone Trading was founded.
The hard work, honesty, and integrity on which this company was built is present in all of our staff. We are a family, and we treat our clients like family. Our educated and diverse staff can cater to your needs with our large inventory of diamonds, studs, and estate jewelry. You can rest assured that Bluestone Trading has what you need.
Estate and Modern Jewelry
We pride ourselves in having a vast inventory of estate and modern jewelry. What makes Bluestone Trading unique is whether you are in need of a simple pendant or an exquisite Art Deco Necklace, we can help you fill the call for your client. We travel across the country to find the hidden gems so you have the luxury of making just one call to Bluestone Trading for all of your diamond and jewelry needs!
Richard "RB" Grampp Sr. started Bluestone Trading Company in 1978, primarily as a diamond importer. With the diamond industry becoming more competitive and cut-throat every day, many jewelry stores and pawn shops are faced with losing sales to large internet companies. Bluestone Trading is here to serve the brick & mortar. Our buying power allows us to offer exclusively low prices that help store owners keep the sale on the table.